One of the services of our company is groupage cargoes – transportation of small-sized cargos (1 pallet and more), including hazardous cargos and cargos which need special temperature conditions to be transported. Transportation of groupage cargos implies consolidation of cargoes of several Customers on transit warehouses and further delivery on one truck to final Customers.
Advantages for Customers:
– optimal cost of transportation, based on the weight and dimensions of the cargo;
– flexible delivery time (weekly shipments from warehouses in Europe)
If you need express delivery of small party of cargo, we can organize delivery by small capacity trucks.
Possibilities of   Mainber company  in delivery of groupage cargoes
For our Customers we offers consolidation and storage of goods in:
Germany, Berlin
Poland, Warsaw
Lithuania, Vilnius
Belarus, Minsk
We can transport like part of groupage cargoes: standards, ADR and excisable goods. The technical capabilities of warehouses allow us safe reloading of goods by loaders with carrying capacity from 1.5 to 8 tons, as well as heavy  cranes. In addition, we can provide following services: repackaging, marking of goods, sealing excise stamps, EX-1/T-1.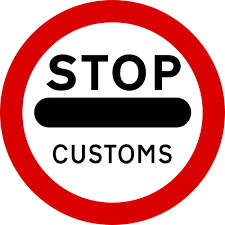 from door to door                                                         from  warehouse to door                                  from  warehouse to customs
You can find below approx. prices for delivery of groupage cargoes from Germany* to Russia:
Cities
Quantity of pallets/Price, EUR
Terms of delivery, days
1 EP
2 EP
3 EP
4 EP
5 EP
Moscow
300
420
555
660
720
7-9
St. Petersburg
410
500
570
640
700
8-10
Voronezh
280
414
570
670
845
10-12
Lipetsk
310
560
745
910
1020
10-14
Belgorod
440
550
640
740
910
10-14
Volgograd
460
820
1055
1420
1540
14-16
Krasnodar
470
590
690
780
940
14-16
Rostov-na-Donu
440
550
640
740
910
12-14
Nizhny Novgorod
310
440
570
680
810
09-10
Samara
310
580
650
810
990
10-12
Kazan
310
450
580
700
840
10-12
Naberezhnye Chelny
340
500
650
800
990
12-14
Izhevsk
410
600
790
960
1150
12-14
Ekaterinburg
330
510
670
850
1030
12-14
Chelyabinsk
340
550
780
1000
1170
12-14
Omsk
410
610
800
1010
1220
14-16
Novosibirsk
410
620
850
1060
1310
14-16
Kemerovo
410
620
850
1060
1310
14-16
Germany*: 55 zip code